Medical Devices
Amecath Medical Technologies is the leading Egyptian catheter manufacturer. Amecath has a fast growing export business, based on a value-product-approach.
Investment Rationale
Growth capital investment into a small but profitable manufacturer of vascular access, dialysis and urology catheters.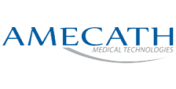 | | |
| --- | --- |
| Investment date | September 2012 |
| Exit date | — |
| Sector | Medical Devices |
| Region | HQ Egypt, exporting globally |
| Investment type | Growth |
Business Highlights and Impact
Established in Egypt in 1991, Amecath is the leading catheter manufacturing company in Egypt (market share of 65%).
Applies stringent corporate governance system, including Board of Directors. Improved financial reporting and planning system, clear delegation of authority matrix, and ESG framework
Appointed Robert Mitchell, former President of Endologix, as Chairman of the Board
Deployed internal task force to support senior management with reorganization and growth plan execution as an international player
Implemented new ERP solution
Supported automation
Continuous improvement of product quality
The company has emerged as an exporter of vascular access, dialysis and urology catheters.
Amecath holds several patents and FDA approved products
Manufacturing cost very competitive against Asian competition
In the wake of the global Covid-19 crisis, Amecath served the growing the demand for high-quality products in its field of expertise.
Overall: improved quality, a streamlined product program and export markets, with measurable improvement of export strategy, export share and team additions.