CMRC, founded in 2012 by our investment and operations team, today is a high-performing, specialized post-acute, rehabilitation and long-term care provider in the MENA Region. CMRC serves patients in facilities in Abu Dhabi and Al Ain, UAE, and in Dharan, Kingdom of Saudi Arabia, providing outpatient and home care services with more than 500 highly trained staff members. From start, we installed a robust ESG Framework and E&S Management System, to mitigate material risk, optimize intangible assets, and contribute to U.N. SDG's 3, 5, 8,12 and 16.
| | |
| --- | --- |
| Investment date | September 2012 |
| Exit date | March 2021 – Read the Deal Announcement |
| Sector | Post-Acute Care (PAC), Long-Term Care, Rehabilitation |
| Region | UAE, KSA |
| Investment type | Greenfield |
Investment Rationale
Post acute care (PAC) is one of the promising healthcare sectors in the region with large expansion potential. At inception of the company, the market was a highly under serviced, high growth sector within the MENA healthcare landscape.
Growth, Access and Quality
At exit, in early 2021, CMRC was a leading high performance post-acute care (PAC) provider focused on long-term care and rehabilitation services. CMRC is the broadest provider of PAC services ranging from LTC to extensive rehabilitation, to complex ventilated patients (which includes a specialized transitional vent weaning program); these services are provided in inpatient, outpatient and recently launched homecare settings.

CMRC is fully committed to international best clinical standards, with clinical protocols and quality systems developed for a couple of years in collaboration with Spaulding Rehabilitation Network, a Harvard Medical Teaching Affiliate, and has earned the Joint Commission International (JCI) Accreditation, as well as the Commission on Accreditation of Rehabilitation Facilities (CARF) accreditation.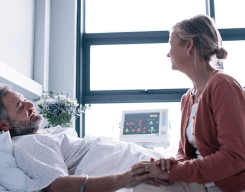 Inpatient
Comprehensive group of in-patient rehabilitation programs for restoring hope and making progress personal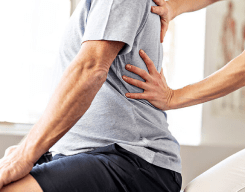 Outpatient
Out-patient rehabilitation services to maximize clinical outcomes and to help patients to progress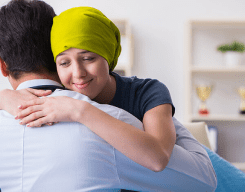 Homecare
Homecare Service as a critical step for patients to ensure continuum of care, quality of life, and best possible personal progress
Business Highlights

LEADING POST ACUTE CARE (PAC) PROVIDER WITH OUTSTANDING TRACK RECORD: CMRC has successfully grown to become one of the most dominant regional players in the PAC space. CMRC is well known with the deepest recognition and trust by regulators, payors, referral sources and patients

BEST-IN-CLASS CAPABILITIES AND CLINICAL QUALITY: CMRC demonstrates superior quality having obtained top accreditations through JCI and CARF, as well as consistently exceeding international clinical benchmarks and boasting the highest successful discharge rate among peers

PROFITABILITY: Historical revenues grew steadily from 2014 to 2020, with strong and sustainable EBITDA.

REMARKABLE FUTURE GROWTH PROSPECTS: CMRC has a well-defined expansion strategy to grow its business in the near to medium term.

EXPERIENCED MANAGEMENT TEAM: Proven and cohesive management team with a proven track record of successfully scaling businesses

MOST DIVERSIFIED PLAYER IN THE REGION: Leading with innovation, CMRC is the first private provider of a specialized transitional vent program and unique licensed program to treat CP patients. Additionally, CMRC is also the first PAC provider to provide continuity of rehabilitation services with dedicated outpatient clinic services inclusive of PT, OT and SLP

ESG FRAMEWORK : Robust ESG Framework to mitigate material risk, optimize intangible assets and contribute to relevant U.N.SDG's.
"Back in 2012, we established CMRC with the hope of developing it into another one of the pioneers of long-term, post-acute and rehabilitative care in the region, as we did in 2010 when we formed Provita International Medical Center, the first of its kind in the Middle East. We are extremely proud of the value we created with CMRC for patients, their families, the local healthcare system and our investors – by building a first-class management team and focusing on sustainable growth while providing excellent, patient-centric healthcare services.

CMRC successfully steered through the global pandemic throughout 2020, showing tremendous resilience in times of extreme adversity. This is testament to the true partnership between the company, its clinical partners and our commitment as a highly active growth capital investor. Our early focus on installing a rigorous ESG framework has enabled us to build a sustainable and successful healthcare company that has created more than 500 jobs to date and has significantly supported its community. We wish the company and its team continued success as they enter the next phase of their growth journey with the support of their new shareholders."

Dr. Helmut Schuehsler, CEO, Chairman TVM Capital Healthcare
Impact