Manzil is one of the leading stand-alone, technology-enabled, multidisciplinary home healthcare services and disease management provider in the UAE and Qatar, providing care to pediatric and adult patients.
Manzil provides care in several states of UAE: Abu Dhabi, Al Ain, Dubai, and the Northern Emirates. Disease management services are also carried out in the Kingdom of Saudi Arabia, Oman, and Kuwait, these are managed by the company entities in the UAE and Qatar. Operational headquarters are in Abu Dhabi, United Arab Emirates, Cairo, Egypt and in Doha, Qatar.
Investment Rationale
Create a fast growing and highly profitable business in home care, with diverse care offerings. A sector that is expected to garner high growth rates through the advent of digital support technologies as well as increasing cost pressures in the healthcare market.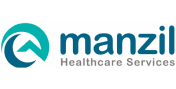 | | |
| --- | --- |
| Investment date | October 2012 |
| Exit date | — |
| Sector | Home Care, Disease Management |
| Region | UAE, Qatar |
| Investment type | Growth |
Business Highlights and Impact
Created the concept for a critical mass home care business, as a complement to ProVita and Cambridge Medical & Rehabilitation Center, meeting a need for quality home care services
The company was created through the acquisition of EOHS, a small physician-led home care company in the Emirate of Abu Dhabi, as a "licensed platform"
Applied ESG Framework
In collaboration with Spaulding Rehab Network, following the example of ProVita and Cambridge, Manzil has developed into a critical mass company that applies international best practices and has received JCI accreditation
Manzil has built a robust operations and technology platform to provide superior healthcare services such as HIPAA compliant tele-health tools and the development of streamlined operational processes such as electronic medical records and online staff scheduling systems
Manzil is one of the leading providers of home health, disease management, and palliative care services in the UAE, Qatar and Kuwait.
The company's diverse payor base includes insurance companies, large employers, big pharma, government entities and individuals
Improved quality of services and received JCI accreditation as first stand-alone home health provider
Steered the company throuhg omplex and changing regulatory environment