Trailblazer company for an entirely new vertical in healthcare in the Middle East
Investment Rationale
Create a fast growing and highly profitable  first-of-its-kind specialized clinic for highly acute ventilated patients in a non-hospital setting, thereby relieving the pressure on Intensive Care Unit (ICU) beds in acute care hospitals in the public and private sectors alike, which allows acute-care hospitals to be more profitable (by removing long-term "bed blockers".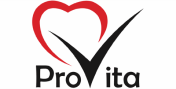 | | |
| --- | --- |
| Investment date | February 2010 |
| Exit date | August 2015 – Read the Exit Announcement |
| Sector | Ventilated Long-Term Care, Rehabilitation |
| Region | UAE, KSA |
| Investment type | Greenfield |
Business Highlights and Impact
ProVita was the first investment by the TVM MENA fund in 2010•Company opened its first 36 bed clinic – in a rebuilt and adapted residential compound with 6 Villas – in Abu Dhabi in early 2011 and a second compound in Al Ain in 2012. Revenue generation started in early 2011
The most critical element in the growth of ProVita was convincing the regulator, the payor, hospitals and patients themselves that high quality chronic care for severe patients was possible outside of a hospital
Applied ProVita's proven concept to Abu Dhabi market through intense cooperation with owner/founder of the German ProVita company
Added Spaulding Rehabilitation Network, a Harvard Medical School teaching hospital, as clinical partner and board member
ProVita developed into a lighthouse project within the UAE, and garnered a lot of attention from the government and the healthcare industry and was the first long-term care organisation outside the US to achieve the prestigious Joint Commission International (JCI) accreditation
Applying an ESG Framework helped measure impact creation: 500 jobs created by closing a gap in healthcare provision. Established high quality standards in long-term care and helped developing the necessary regulatory framework together with the government bodies and the local healthcare eco-system.
Exit
In the year of exit, ProVita delivered revenues of USD 36 million and was on a fast growth path, with potential expansion into Qatar and Saudi Arabia
Initiated a dual-track exit strategy in 2015
In August 2015, the company was sold to NMC Healthcare, Abu Dhabi's largest private hospital group