Dr. Muhammad A. Chaudry
Senior Advisor Healthcare Operations
UAE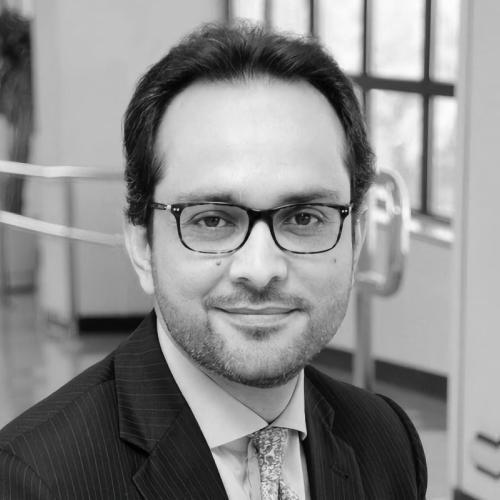 Prior to joining us, Dr. Muhammad Ali Chaudhry served as a founding board member and shareholder for the first Private Medical and Dental college in Southern Punjab, which  included a 600 bed acute care hospital and allied health schools to train nurses and other paramedical staff. He also founded a healthcare start up in Pakistan, aiming to provide quality healthcare to a growing middle class in second tier cities.
His professional accomplishments include the building of successful partnerships and alliances with prominent academic, corporate, and government healthcare organizations, including Johns Hopkins Medicine, Mubadala Healthcare (subsidiary of Mubadala Development Company), Saudi Aramco, Siemens Healthcare, and the Government of Abu Dhabi Healthcare Regulatory Authority (HAAD).
Dr. Muhammad received additional clinical and research training at Johns Hopkins Medicine, Weill Cornell Medical College, SUNY, and University of Pennsylvania as well as Harvard Business and Public Health Schools. He holds a medical degree from Nishtar Medical College in Multan, Pakistan, and an MBA from University of Massachusetts at Amherst.