Carl Stanifer
Operating Partner, Chair Senior Advisor Network SEA
Thailand, UAE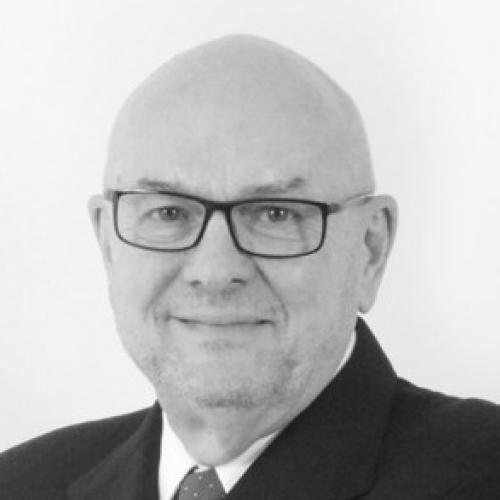 Carl Stanifer joined TVM Capital Healthcare in 2014. With his extensive working experience in Southeast Asia (SEA), he is a key contributor to the firms SEA strategy and lives in Bangkok and Abu Dhabi. Before he took responsibility in the UAE, he was the Group Chief Financial Officer at Bumrungrad Hospital Public Company Limited in Bangkok, Thailand. Prior to joining Bumrungrad, Mr. Stanifer was Chairman and President of start-up.
VISTA Healthcare Asia Pte. Ltd., in Singapore. For several years prior to VISTA, he worked for U.S.-based
Tenet Healthcare Corporation where he held several senior positions including Senior Vice President, Operations of their International Healthcare Division. During his fifteen-year tenure with Tenet, he lived and worked in.
Saudi Arabia, Australia, Malaysia and Singapore. He also served in the International Division of Hospital Corporation of America ("HCA") where he worked with the Singapore Ministry of Health to implement restructuring of MOH hospitals from civil service to private ownership.
Within the current TVM Capital Healthcare portfolio he serves as Chairman of the Board and Member of the Executive Committee to Cambridge Medical & Rehabilitation Center. Mr. Stanifer was previously, for four years, Non‐Executive Chairman of Arabian International Healthcare Holding Co. ("Tibbiyah"), a wholly owned subsidiary of the Al Faisaliah Group in Riyadh, Saudi Arabia. He has extensive experience in health care operations, financial management, acquisitions, new company start-ups, and new facility development; and successfully served as the Group CEO of Abu Dhabi Health Services Company ("SEHA") for seven years. He was the first CEO of this company following its formation by Emiri Decree in 2007. SEHA owns and operates a multi-facility healthcare company in Abu Dhabi.
Mr. Stanifer holds a Bachelor's Degree in Accounting and Finance from the University of the Cumberlands, and conducted graduate studies in Health Planning and Administration at the University of Cincinnati. He is a past member of the American College of Healthcare Executives and a past member of the U.S. based Healthcare Financial Management Association and the Medical Group Management Association. Mr. Stanifer is a citizen of the USA.