Dr. Helmut M. Schuehsler
Chairman & CEO
Singapore, UAE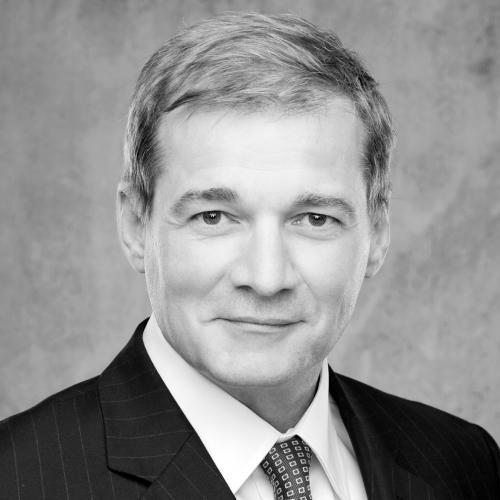 Dr. Schuehsler has dedicated his career to exploring new horizons as an investor, pursuing innovation and building teams and businesses, sometimes from scratch, sometimes in new regions, and always in healthcare and with an eye on products or services that address unmet medical needs and promote societal progress. In the process he has gained extensive operating and investment experience across continents, catalyzing healthcare innovation in West and East.
He started his investment management career at Horizonte Venture Management in Vienna, Austria, and joined TVM Capital in Munich in 1990. During his tenure with the TVM Capital group of companies, Dr. Schuehsler started biotech investing in Germany and made TVM Capital the leading and largest life science investor in Germany, led the development of the firm into one of the leading pan-European investors and started the life science activities in the Boston office in 1998. In Boston, TVM Capital was for many years among the top ten investors in life sciences on the East Coast. Starting in 2007, he spearheaded the creation of  TVM Capital Healthcare which was domiciled in Dubai in 2009 and expanded to Singapore in late 2018.
Dr. Schuehsler has been the deal leader on more than 35 direct investments in life science and healthcare companies in Europe, the U.S., the Middle East and India. In total he has raised more than US$1bn in committed capital from more than 50 international investors, has overseen more than 120 investments in the health market, and more than 50 IPOs and 30 M&A exit transactions in the portfolio. Currently, he is a director at the F-star Group of Companies (Boston, Vienna, and Cambridge, UK), bispecific antibody companies with a focus on immuno-oncology and  Vice-Chairman of the Board of Apeiron Biologics, Vienna. Previously he held the positions of interim CEO and chairman at ProVita International Medical Center, which saw a hugely successful exit to NMC Health plc in mid-2015 and of Cambridge Medical and Rehabilitation Center (CMRC), the leading post-acute and rehabilitation provider in the MENA region, foundned by TVM Capital Healthcare in 2012, successfully exited in 2021.
In 2007 and 2008, Dr. Schuehsler served as chairman of the European Private Equity and Venture Capital Association (EVCA, now "Invest Europe"). In 2014-2017, he served on the Steering Committee of the MENA Private Equity Association. He served as a member of the board of Max-Planck Innovation GmbH for more than 10 years, and was a member of the Selection Committee for the Technology Pioneers program, the Steering Committee of the Entrepreneurship and Successful Growth Research Program of the World Economic Forum in 2009-2012.