David E. Storto
Senior Advisor, Healthcare Operations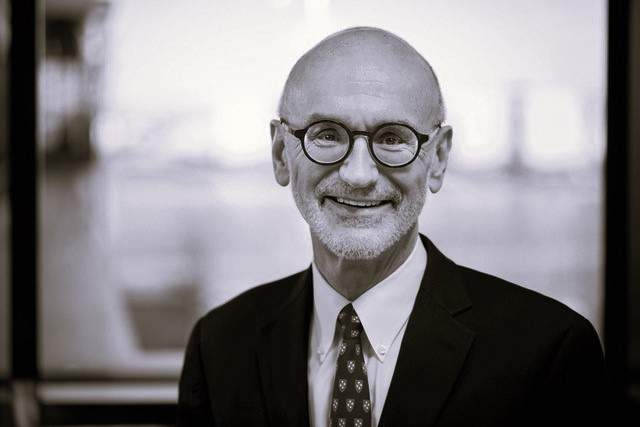 David Storto is a seasoned executive with more than 40 years of experience and major achievements in health care. He served as the President and long-time leader of the Spaulding Rehabilitation Network and Continuing Care Division of Mass General Brigham (formerly Partners HealthCare), where he developed and led two inpatient rehabilitation hospitals with 28 outpatient sites, two long-term acute care hospitals, two skilled nursing facilities and one of the largest home care organizations in Massachusetts. David also served as a member of Partners' senior management groups during his tenure and worked with the system's acute hospital and physician leaders to integrate care across the full continuum. 
Amongst his many distinguished achievements, David secured the funding and presided over the planning, design and construction of the Spaulding Rehabilitation Hospital in the Charlestown Navy Yard that opened in April 2013. Under his leadership, Spaulding has consistently been listed by US News & World Report as a top rehabilitation hospital, ranking as the #2 and #3 hospital in the nation for the past several years. Spaulding is the internationally recognized home to Harvard Medical School's Department of Physical Medicine and Rehabilitation and its residency program has been ranked one of the best in the country.
More recently, David has served as the Executive Vice President and Chief Strategy Officer of Tufts Medicine (formerly Wellforce), anchored by Tufts Medical Center and including community hospitals, and home care organization and the Tufts Medicine Integrated Network of more than 2,000 physicians. David led the integration of the strategic planning, business development, market and communications and government relations functions across Tufts and the rebrand of the system from Wellforce to Tufts Medicine. He also led the development of several affiliations with other hospitals and a joint venture with Acadia Health to build a Behavioral Health Facility in Malden, MA.
David is also a leader in the broader health care community. He served on the Board of Directors of the Massachusetts Hospital Association (MHA), the Regional Policy Board of the American Hospital Association (AHA) and the American Medical Rehabilitation Providers Association (AMRPA).  He served as a member AHA's Post-Acute Care Strategy Steering Committee, Chaired MHA's Post-Acute Care Council and was the Vice Chair of AMRPA's Board and Chair of AMRPA's Finance Committee.